This year was a quite introspective one, and I've been thinking a lot on how I could serve the community, and contribute to something bigger, even if in a microscale.
I feel really moved by all kinds of manual arts, and Portugal, despite its tiny size, is a very culturally rich country, with a strong heritage in many crafts.

Last August, on the way to my grandparents house, we made a detour to visit Bisalhães, in the north of Portugal, known as "the land of pot and pan producers", and more specifically, famous for its black pottery.
And from that visit, the idea came naturally: why not grow our collection and, besides shoes, make limited editions of objects in collaboration with local artisans?
So here it is, our first addition: 5 pieces of black pottery from Bisalhães, inscribed in UNESCO's Intangible Cultural Heritage of Humanity, since 2016, for its singular and old manufacturing process.

It's a small gesture, but considering that some of these crafts are in danger of extinction, it's a way of trying to keep these human treasures alive.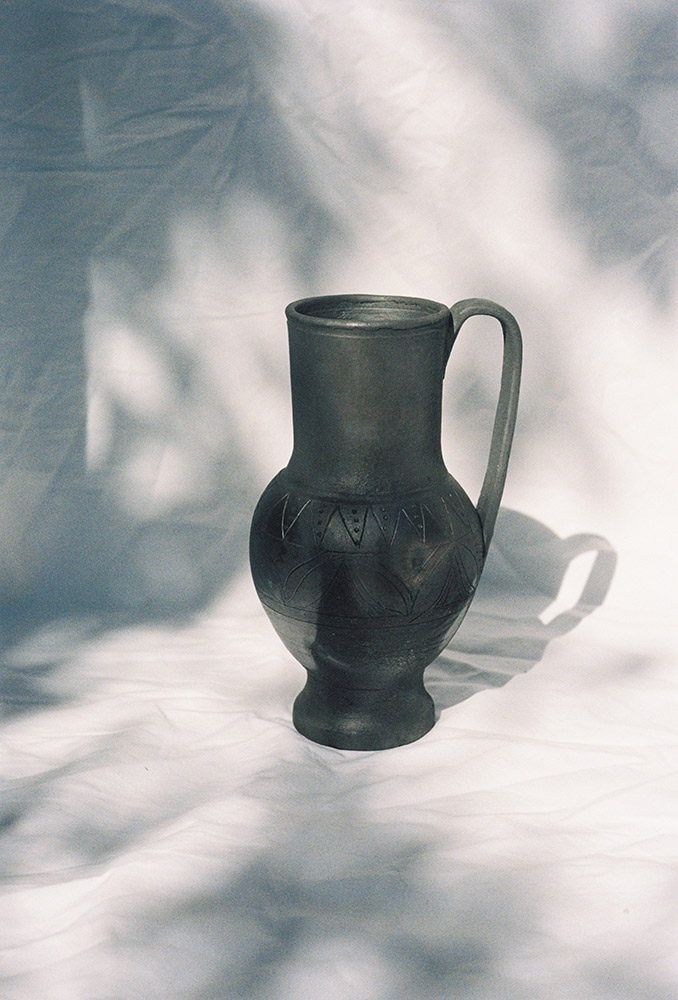 A short anecdote: while I was at the workshop, my "minimalistic self" started to think that maybe I would had preferred the vases simpler, without the decorative elements on it — but just until I asked Sir. Querubim how did he do the drawings on the ceramics, with which he replied "with a small river pebble", in a very portuguese way of saying it. Com uma pedrinha do rio. And my heart melted.
I hope you like it!
Â.