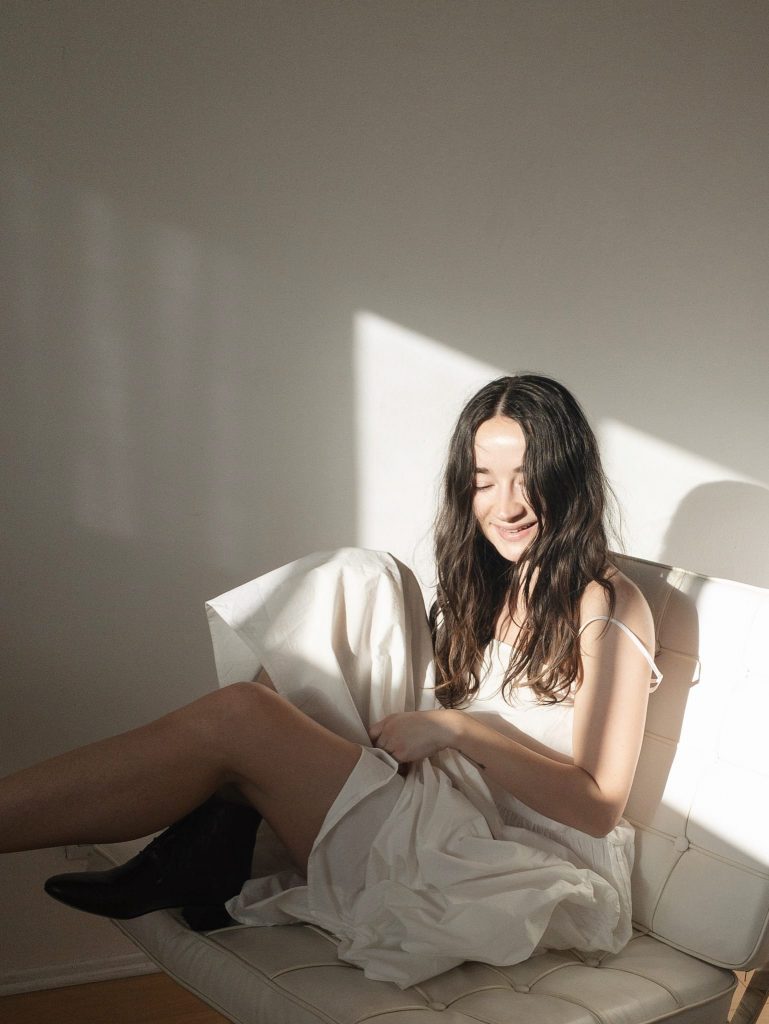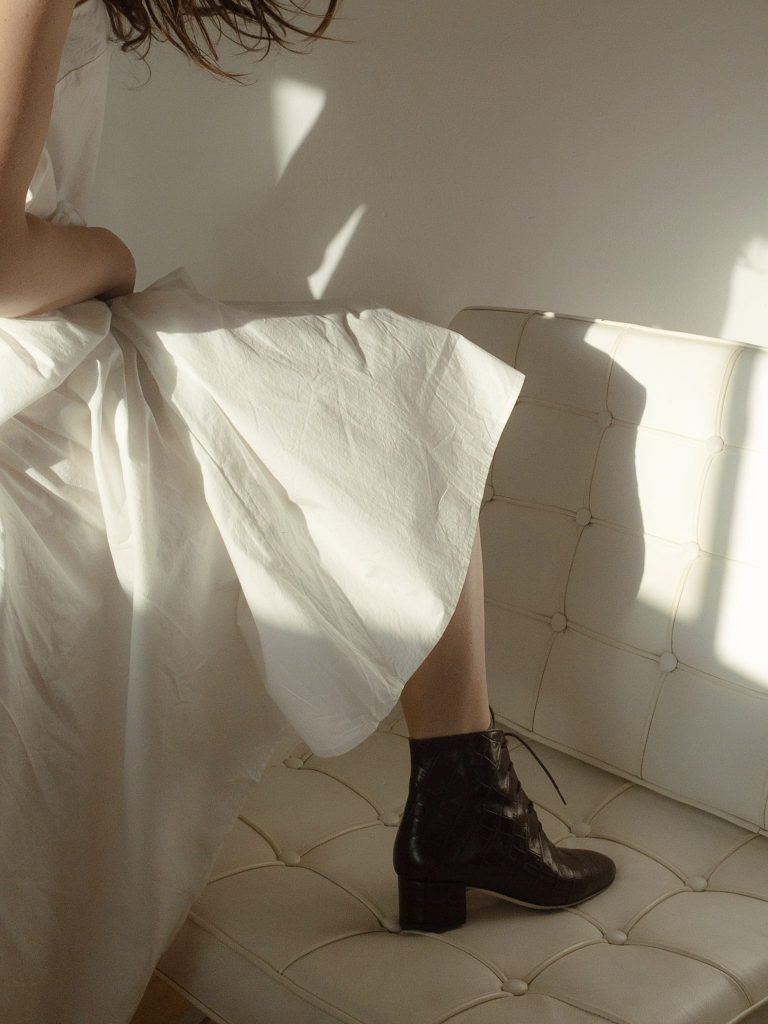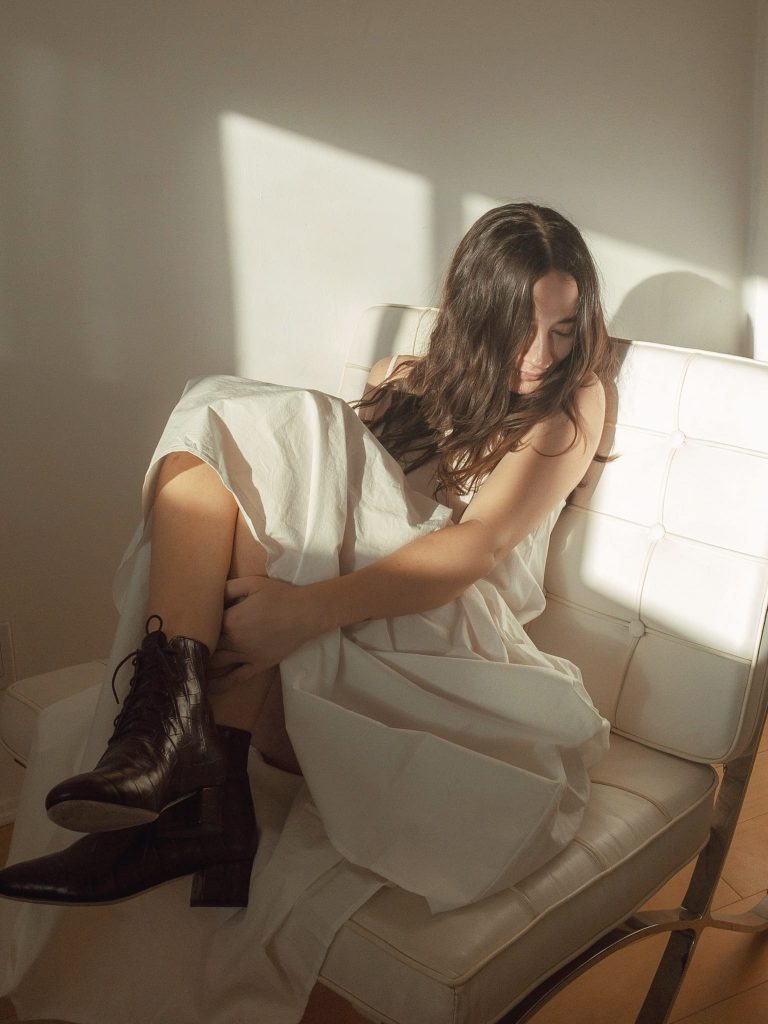 Could you tell me a little about you and your trajectory? What made you choose a creative pathway?
From a very young age, creativity was always encouraged. My mother always had me in art classes and music lessons as a child, and I think I understood from very young that I needed a life with a bit more freedom.
You have a multidisciplinary background in photography, painting and writing. What does each of these activities appeal to you? And how do you balance the three?
I love them all because they're similar in many ways, but also activate entirely different parts of the brain and even the body. I love writing because it helps me understand myself, my thoughts and feelings. I love painting because it is something I'm able to get a little more lost in; it's a much more active hobby that requires less thinking and more doing. I fell in love with photography out of a desire to capture things in time and remember them forever. It's difficult to balance all three, truthfully. I often go all in with one and completely neglect another for a period of time, but I always come back to them. It comes in waves.
How do you think your upbringing influenced what you do today?
I was raised by a single mother, my father wasn't in the picture much. So I inevitably carried that perspective with me throughout everything that I do. I watched my mother struggle, put herself through college, wait tables, take care of me; and so I grew up with a grit and perseverance I owe all to my mother. She always went the extra mile with me and made sure I was taken care of both literally and figuratively, making sure my mind and creativity was active and growing.
I sense that you have some kind of connection with Portugal. Am I correct? Could you tell me a little about that?
I am half Portuguese; my father's family is from the Azores, Terceira Island specifically. My avó is a second generation immigrant and came to America in the 60s. I have such a wonderful relationship with my avó, my aunts and my cousins; they really helped preserve that part of my heritage and not let me forget it. Sadly while the rest of my family is fluent in Portuguese, it sort of stopped with me, and I'm trying to learn it to connect more with my heritage.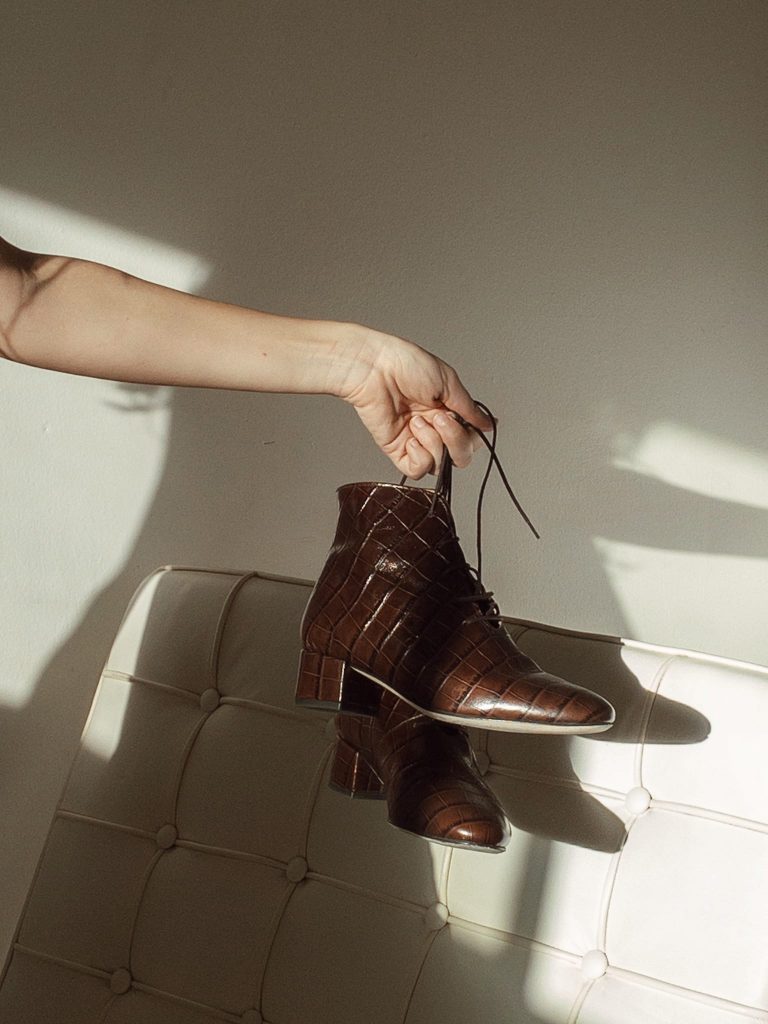 Auprès is much inspired by the art of handcrafting. What's your relationship with handwork? I guess that specially in painting that is intrinsic.
My relationship with handwork comes into play a lot, with painting and even with things like cooking. Recently I've been examining the relationships between creative work and the act of preparing food, the ways in which they intersect. I try to always approach things, even the most mundane aspects of life, as if it were art.
Where do you draw inspiration from for you work?
I draw a lot of inspiration from fiction. I think the benefits of reading fiction are endless; it can teach, inspire, entertain. I love it so much. I also love nature and the organic world. I'm a virgo, and in true virgo fashion I have a deep love for the earth. The focus and clarity I feel after being in nature is incomparable; it's where I feel the most calm and at home.
Do you have any rituals or routines that help you maintain a creative energy flowing?
I'll often go for a run on one of my favorite trails for a bit of clarity, do some yoga and meditate. I struggle a lot with ADHD, so my brain is constantly jumping from one thing to the next and these grounding activities help a lot. I also find that having a routine in the morning helps so much; making coffee or matcha and enjoying it slowly before diving immediately into the day, which I tend to do when I'm overwhelmed. I love to take Rosie, my dog, on walks and hikes if I have time during the week, and always on the weekends if the weather is clear. Lately my partner and I have been going to the beach every weekend, and that has done wonders for my well-being and overall creativity.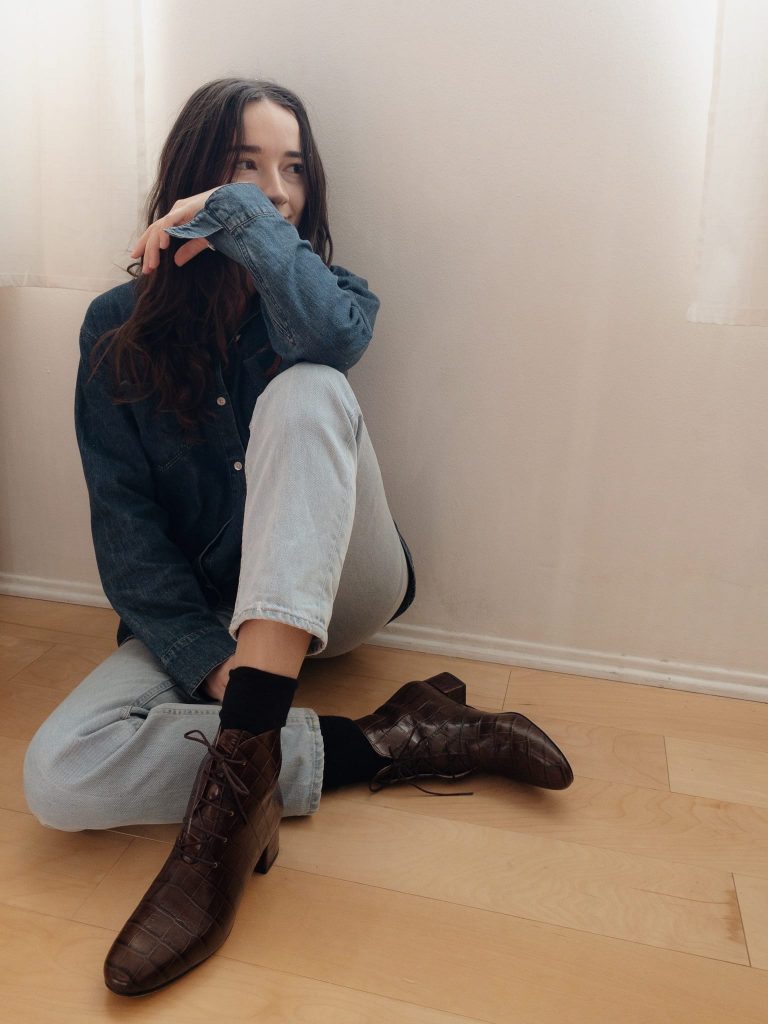 Does intuition play an important part in your process? Or is it something for you that comes more from the mind than from the gut?
Intuition is huge for me. I'm an overthinker, so I tend to not trust my thoughts as much as I trust my intuition. I've definitely talked myself out of doing things out of fear, trying to be logical when in reality I was just convincing myself not to do something I probably would have loved and made myself too afraid to take the risk. I always listen to my gut; in my experience, it has been more reliable.
Any ideas you are looking forward to explore in the future (new techniques, tools, approaches, etc)?
I'd love to someday explore sculpture, particularly using stone as a material. I've also been thinking a lot about jewelry and have been excited about the creative process and the making of the things we adorn ourselves with. I'd love to explore that more someday.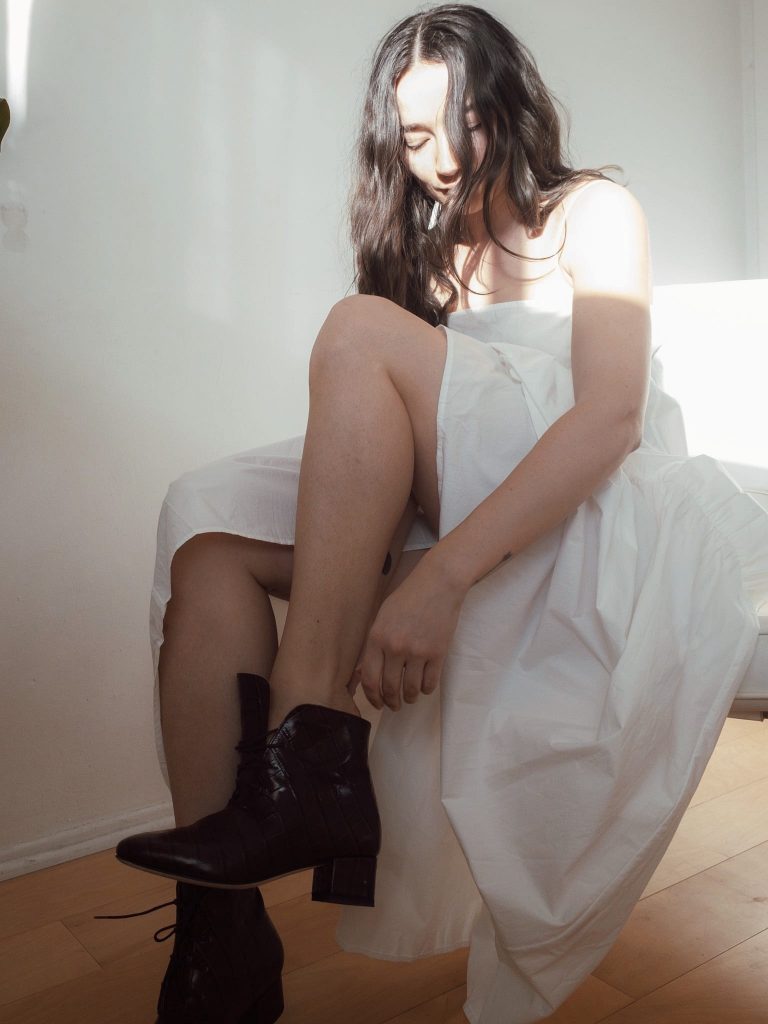 Could you name a few of your favourite artists / makers / creators?
As for visual artists, I always go back to Georgia O'Keeffe, Louise Bourgeois, Yvonne Rainer, Sigalit Landau, Rineke Dijkstra, Justine Kurland. For writers, I've been really loving Ottessa Moshfegh, Olivia Liang, Alexander Chee, Anne Carson. There are so many, it's hard to pick just a few.
Any current reading / listening / watching recommendation you'd like to share?
Right now I'm reading Writers & Lovers by Lily King, it's beautiful and I'm really loving it. My friends and I are virtually re-watching Twin Peaks together, so we'll turn on a few episodes and open up a group chat. It's been a fun way to connect and stay close during this time. I also just discovered this album by Holger Czukay, On the Way to the Peak of Normal. It's been lovely to listen to while working throughout the day.